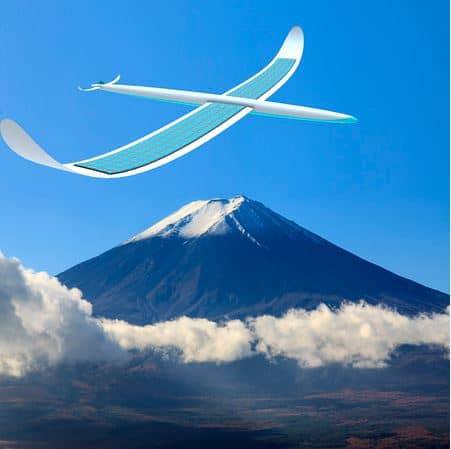 At the end of July, history was made in Abu Dhabi when the world's first entirely solar powered plane completed its flight around the world without a single drop of conventional fuel.
The all-solar plane, Solar Impulse 2, first set off from the United Arab Emirates in March 2015, flying eastward around the world in 17 flights of varying length that took it through numerous countries. Despite some setbacks – including a nearly year-long delay in Hawaii caused by overheated battery damage, as CNBC reports – the plane performed well, traversing the planet completely without the use of carbon-polluting fuels.
This record-setting achievement is just the latest example of the myriad possibilities that solar technology offers in the field of travel. While the plane was not exactly fast enough to support long-distance travel as a viable solution – Solar Impulse 2 traveled at an average speed of 75 kilometers per hour, according to the project's website – its fuel-free flight could open the door to further improvement and refinement to help conventional planes be more efficient. For example, if solar was added to a conventional aircraft, it could reduce in-flight energy costs and help diminish the reliance of airliners on jet fuel, making a more efficient and green flight a viable option.
The plane also used new battery technologies that allowed it to sustain flight even at night. The energy generated in excess of the plane's immediate needs was stored in the onboard battery systems, which then allowed for 24-hour operation, including five nights as part of the plane's longest trip from Japan to Hawaii. This technology could help to improve automated devices like drones or satellites, allowing them to conserve power more efficiently and operate for longer periods of time without the need to land or switch to a conventional fuel source.
Perhaps the most important part of the mission was to change attitudes around the world toward solar power and show the capabilities of solar technology.
"I hope that the result of this project will be the people understanding that you can achieve absolutely incredible goals with renewable energies and energy efficiency and new monitoring technologies," said Bertrand Piccard, chairman and co-pilot of Solar Impulse 2, in an interview with CNBC.
Here on the ground, Solar Solutions can help your home or business add solar energy and make your home less reliant on conventional fuel. Solar energy can power your lights and other electronics, or even be used to heat the water in your shower or pool. To learn more about the capabilities of solar power for your building or to get a quote on adding solar panels, call us today at 915-581-0461.
https://www.solarsolutions-texas.com/wp-content/uploads/2022/04/Solar-Solutions-_-Logo-300x300.jpg
0
0
solarsolutions-admin
https://www.solarsolutions-texas.com/wp-content/uploads/2022/04/Solar-Solutions-_-Logo-300x300.jpg
solarsolutions-admin
2016-08-16 12:27:17
2016-08-16 12:27:17
Why Solar Impulse 2 is Making People Dream Big