Solar Solutions Inc. is happy to bring to you the most efficient solar power solutions available for residential and commercial applications.
As a result, we only carry German or American made panels, which are manufactured with the highest performance and most reliable solar cells in the industry. Recognized for their ability to deliver lifetime performance and maximize kWh yield, the modules contain top-brand EVA chemical resistant and flame retardant back sheet, and high-transparency, impact-resistant glass to ensure efficiency over time. Engineered to perform in harsh climates like ice, hail, snow, high wind, humidity, and extreme ambient temperatures, the modules carry a twenty-five year workmanship and materials warranty and a power production warranty for 25 years at a minimum of 85% and 12 years at 90% of minimum peak power.

How it Works?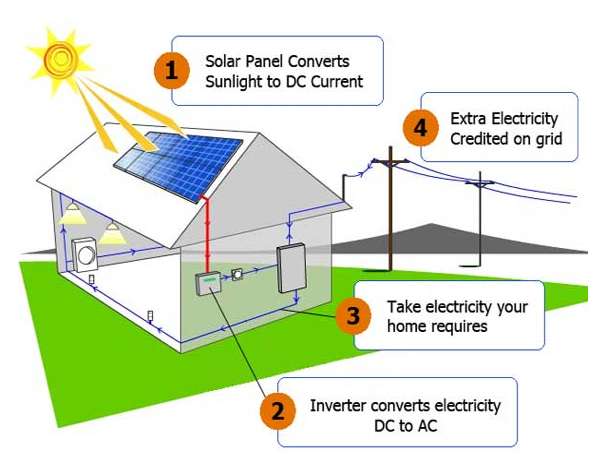 Photovoltaic (PV) is a technology that converts light, directly into electricity. To explain the photovoltaic solar panel in simple terms, the photons from the sunlight knock electrons into a higher state of energy, creating direct current (DC) electricity.
In the solar panels, the DC current is sent to an inverter to convert the DC current to AC current to meet our everyday electrical needs. A quick disconnect is provided between the panel array and the inverter and between the inverter and breaker box.