Myths Surrounding Solar Energy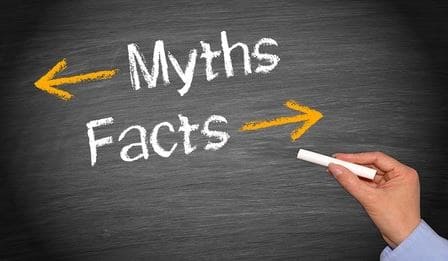 The sun is nature's way of giving life to the planet. And, in recent years, the sun's light has been harnessed to provide power for many people the world over. Solar energy is becoming increasingly popular, yet there are plenty of myths associated with it.
For instance, some people think that solar panels require a tracking system to follow the angle of the sun. For residential purposes, moving parts aren't needed. They'll work just fine staying stationary. Interestingly, since solar panels have no moving parts, they don't require maintenance. As for cleaning, the rain will clean them off so you don't have to!
Then there's the myth that solar panels are ugly. It turns out that they're quite sleek and are seen as a way to enhance the look of a place these days.
Is it just "too expensive" to have solar panels? Actually, most customers notice they save money using solar energy compared to the traditional way of powering their home. Thanks to modern financing options, solar panels are being installed on homes with little-to-no money down.
What about foggy or cloudy days? People often wonder if their solar panels still work when it's cool, cloudy and/or foggy outside. The good news is this: they work fine in ambient light. They're nearly as efficient on cooler days.
Finally, people often think, "Well, solar power will get more efficient so I should wait before I buy." This might surprise you– the same solar technology from the 1960s is being used today! Unlike cell phones and computers, solar power doesn't experience dramatic improvements in short periods of time. As solar panels become more efficient, it'll just mean you won't need as many as before.
GR Solar Solutions of Texas provides solar pool heating systems, solar domestic hot water heaters, and photovoltaic solar systems, with locations in El Paso, Texas, and Las Cruces, New Mexico. Please call 915-581-0461 (Texas) with any questions you have about solar energy.
https://www.solarsolutions-texas.com/wp-content/uploads/2022/04/Solar-Solutions-_-Logo-300x300.jpg
0
0
Gad Ronat
https://www.solarsolutions-texas.com/wp-content/uploads/2022/04/Solar-Solutions-_-Logo-300x300.jpg
Gad Ronat
2016-09-02 20:16:47
2016-09-02 20:16:47
Myths Surrounding Solar Energy