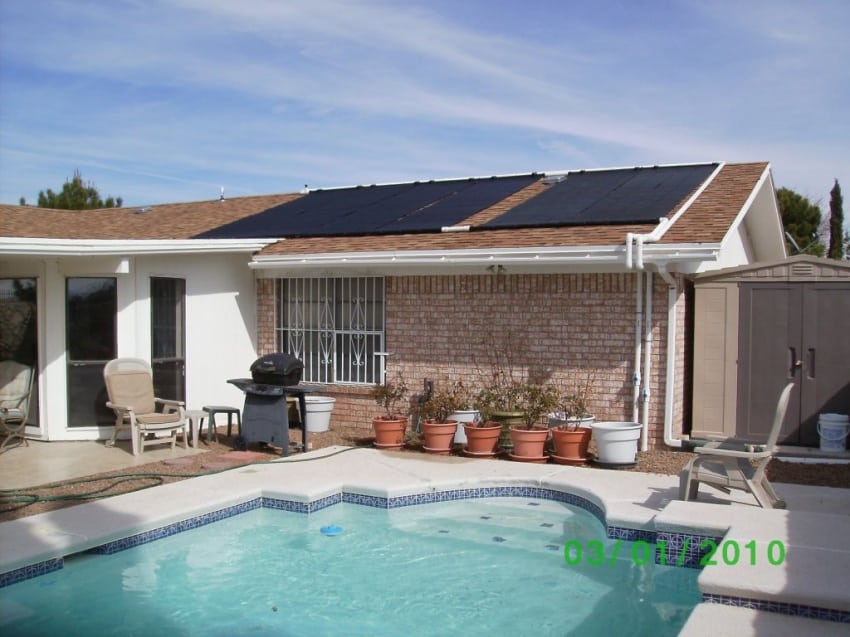 Since 1977, Heliocol has manufactured the highest-quality solar pool heating system in the world. Over 200,000 Heliocol customers worldwide are enjoying a longer swimming season with free heat from the sun. Heliocol systems heat swimming pools in all types of climatic conditions, from hot and arid climates like those found in the Mohave Desert of Arizona, to cold, harsh climates including the Swiss Alps and Northern Canada. Since 2006, Solar Solutions Inc. has installed over 400 residential systems and more than a dozen large commercial systems throughout Texas and the surrounding areas.

The Solar Panel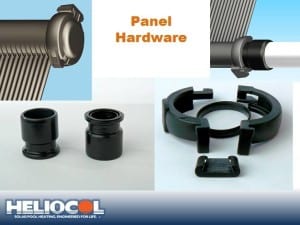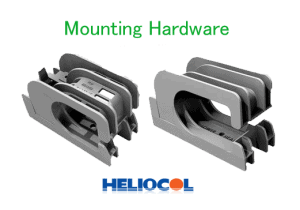 Heliocol solar panels have a unique, patented design that makes their products sought after all over the world.
The solar panels have an individual tube design, which creates more heat than other panels, prevents roof rot, does not require straps to keep them in place, and has minimal wind lift force due to the separate tubing system—a fact to consider in high winds areas.
Heliocol system components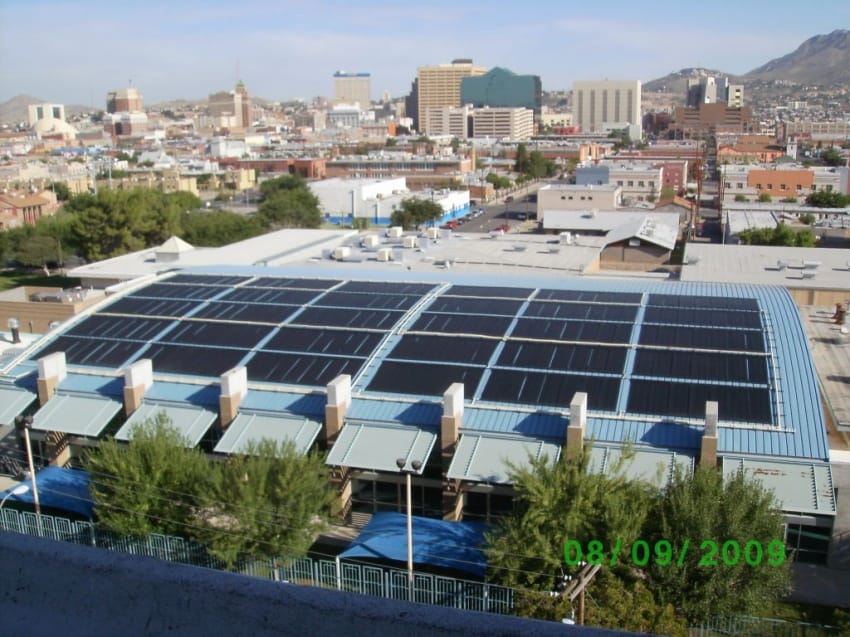 Heliocol system components are made of PVC rather than metal, which mean less maintenance, and they are guaranteed not to rust or leak. The special mounting clamps are designed in such a way that minimum roof penetration is needed, and in flat roofs systems, no penetration is needed at all, which is unique to Heliocol systems only.
Heliocol maintains its position as the world's largest manufacturer of solar pool heating systems by offering customers unsurpassed value. Customers enjoy an extended or even year-round swimming season while dramatically reducing or eliminating their pool heating expenses. From the Olympic Games to the backyard pool, Heliocol systems are the choice of smart swimming pool owners everywhere.
Heliocol® has undergone rigorous and extensive tests and have been certified and/or approved by:

ISO 9001:2000


Ortech International Laboratories


Solar Rating and Certification Corporation (SRCC)


Solar Energy Analysis Laboratory (SEAL)


DSET Laboratories, Inc.


HRS, Florida (Required for Commercial Use)


Florida Solar Energy Center (FSEC)
Testimonials
Albert Gonzalez
What a wonderful experience I have had since my roof solar panel system went online at the end of Sept. 2012. So far, I have had to only pay the customer service charge on my bill as my system is providing all my needs. Gad and his team are knowledgeable, friendly, will answer all your questions and will work with you. Best material investment, besides my house, that I have made. Highly recommended.
Manny Gomez
Solar Solutions gave me the best price and the best service. My 7kW PV solar system has been trouble free and operating at an amazing efficiency. The installation crew was very professional, friendly and open to customer requests. I now have a monthly zero balance energy bill from EPEC while receiving a monthly check from EPEC. My system is located in Las Cruces, NM and I highly recommend Solar Solutions for your solar application. Thankyou Solar Solutions!
Joel Yellin
THEY SHOWED UP ON TIME, CLEANED UP AFTER THE JOB, AND MOST IMPORTANT I USE MY POOL MUCH LONGER WITH WARMER WATER AND SAVE $300 A MONTH ON GAS. A GREAT COMPANY
Alex Trachter
We are very happy with the installed sysytem and the customer service provided. We highly recommend the company!!
Leo Balk
I write on 30 March. The pool is 80. We were swimming without spending a penny on gas. We also have a PV system that functions flawlessly. Gad spells out clearly what he will do and for how much. He then shows up as scheduled and does it. Simple. Gad has also been responsive to follow-up questions and calls. He doesn't disappear after the check is cashed. This is all very refreshing, and rare, in El Paso.
Ernie and Linda Noack
Other than now having solar energy which we have wanted for years, we could not be happier with our experience with Solar Solutions. The project and costs were explained in detail before we committed, the work proceeded as promised, the team was at our home when promised, the project cost what was quoted to us at the beginning of the project, and everyone attached to the project from Gad Ronat to his team treated us with professionalism and good humor…and they finished quickly but answered all of our questions about the system without making us feel rushed. In addition, Gad has been amazingly responsive when we've called with questions. He's made it clear that service did not end with the completion of installation. We recommend Solar Solutions highly.
Roland and Karen Guerrero
We are very glad that we chose Solar Solutions for our solar installation. Gad Ronat is a consummate professional and took his time answering all of our questions without a hint of condescension. Our system is running great after two years and is still at optimum performance. The installation of the panels has endured all that our El Paso weather can conjure up, from high winds to hail storms with no sign of wear and tear. We are very pleased with Gad Ronat and Solar Solutions and give them our highest recommendation.
Adrian Guevara MD
I have been very pleased with the performance of my solar system. Over the last two years, by monthly costs for electricity have dropped by about 50%. I have had almost no problems, and Gad has been very responsive when I have called him. Five stars recommendation!