Solar Power is Projected to Grow Six Fold In the Next 15 Years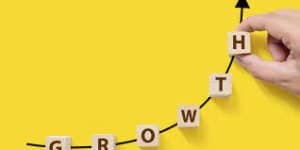 Is electricity from solar panels catching on in America? You bet it is because it's cleaner and cheaper and safer than other sources like coal plants and nuclear power plants.
When an earthquake caused a tsunami that messed with the Fukushima nuclear power plant in Japan back in 2011, that was a wake-up call to the world that nuclear energy is not ideal. Meanwhile, coal plants in America have been shutting down left and right since the EPA has new rules regulating air pollution. Coal is dirty, after all, and it's better if people aren't breathing particles in the air from nearby coal power plants.
Solar panel-produced electricity is on the rise, as production grows and becomes cheaper in the years to come. It's estimated that solar power will expand six-fold by 2030 (according to the International Renewable Energy Agency) as production costs fall as much as 59 percent by 2025. In other words, solar power will start to dominate globally.
In 2015, solar accounted for about 227 gigawatts of power worldwide, but within the next fifteen years, you can expect that number to steadily rise to 2,500 gigawatts, providing electricity for about 13% of the planet.
The USA and developed countries in Europe are leading the way for solar power to expand as they place an emphasis on replacing nuclear and coal plants with solar options. Meanwhile, emerging markets for solar power growth will include Russia, Brazil, and Mexico.
As innovation continues in the solar power market, expect increases in power storage to be made. Just like computers took a generation or two to become ubiquitous, solar power is going to be the new norm in the coming years.
If you're ready for solar power now, Solar Solutions can design and install solar panels to meet your energy needs. Covering New Mexico and Texas, where sunshine is abundant, Solar Solutions has been working with solar energy for decades and has the experts to enable your residential or commercial buildings to save money by switching to solar power.
https://www.solarsolutions-texas.com/wp-content/uploads/2022/04/Solar-Solutions-_-Logo-300x300.jpg
0
0
Mario Salinas
https://www.solarsolutions-texas.com/wp-content/uploads/2022/04/Solar-Solutions-_-Logo-300x300.jpg
Mario Salinas
2021-09-28 11:32:22
2021-10-20 02:09:02
Solar Power is Projected to Grow Six Fold In the Next 15 Years