The World Is Becoming Increasingly Solar, Which is Good News for All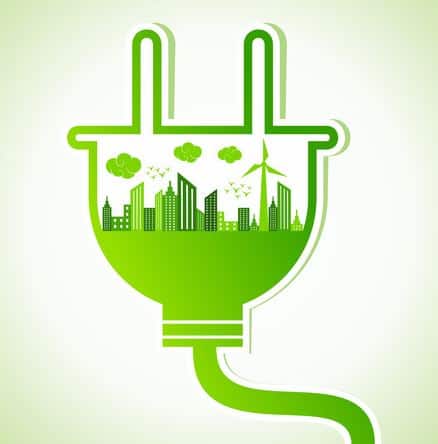 For several years now, there's been a concerted push by individuals, corporations and nations around the world to increase the use of renewable power sources. Wind and geothermal have been popular, but nothing like the adoption rates of solar power. Solar is simple to install and can work in nearly any location that receives sunlight, making it versatile and adaptable in situations at nearly every parallel north and south of the equator.
China has emerged in recent months as a powerhouse in solar energy generation. According to Computer World, in the first half of 2016, the nation has added new solar power generation sources that are capable of creating 20 billion watts, significantly beating industry analysts' estimates and further securing it's position as the top solar power generating nation, a title it took from Germany just last year. China's National Energy Agency is also forecasting growth to continue at record levels, and aims for 150 billion watts of generation capacity by the end of the decade.
This is just one of the latest signs that the solar industry as a whole is moving us into a solar-driven era of renewable power. Domestically, great strides are being made as well. In Nevada, Scientific American reports that the Crescent Dunes concentrated solar facility now uses a new method of melting salt using the sun's energy during the day to keep electricity-generating turbines running throughout the night, creating the world's first solar generation plant that can make power 24 hours a day.
Further to the west, California – long known for its green energy efforts – has made new advancements as well. Just last month, California Independent System Operator – a utility in the state – announced that it had broken its single-day generation record. According to Inhabitat, CISO generated a whopping 8,030 megawatts on July 12, besting the previous record by roughly 2,000 megawatts. Most notably, however, are two facts about this high level of generation. First, the power generated is capable of serving 2 million average households – an impressive number. Second, all power generated came from utility-grade sources, and did not include any of the residential or commercial solar panels that dot roofs across the state.
With so much to gain from solar power, it's easy to see why companies and residences across the nation are continuing to invest in solar panels and other generation options. At Solar Solutions, we've helped countless clients with planning, purchasing and installing new solar panels are their homes and businesses. We even offer financing options, and offer free estimates to help you better understand the prospective costs and benefits of adding solar power to your property. To learn more or to get started, call us today at 915-581-0461 or request your quote online now.
https://www.solarsolutions-texas.com/wp-content/uploads/2022/04/Solar-Solutions-_-Logo-300x300.jpg
0
0
Gad Ronat
https://www.solarsolutions-texas.com/wp-content/uploads/2022/04/Solar-Solutions-_-Logo-300x300.jpg
Gad Ronat
2016-08-09 21:24:10
2016-08-09 21:24:10
The World Is Becoming Increasingly Solar, Which is Good News for All